Annette M. Williams, M.L.S.
Phone:

(615) 936-1383

Email:

Office:

3401 West End Ave., Suite 304 H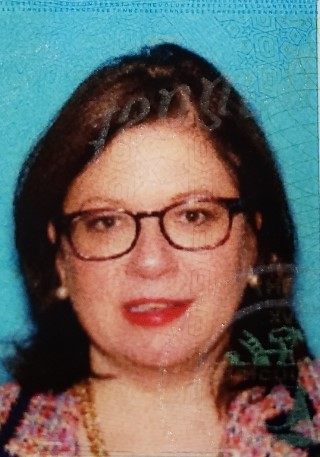 Job Related Information
Job Title:
Senior Information Scientist
Department:
Center for Knowledge Management
Area(s) of Responsibility:
Knowledge Management
Biomedical Information and Evidence Provision
Information Organization
Metadata
Learning Framework Skills:
Published Works:
Fox ZE, Williams AM, Blasingame MN, Koonce TY, Kusnoor SK, Su J, Lee P, Epelbaum MI, Naylor HN, DesAutels SJ, Frakes ET, Giuse NB. Why Equating All Evidence Searches to Systematic Reviews Defies Their Role in Information Seeking. Journal of the Medical Library Association, Association, Oct. 2019; 107(4):613-617.
Blasingame MN, Williams AM, Su J, Naylor HM, Koonce TY, Epelbaum MI, Kusnoor SV, Fox ZE, Lee P, DesAutels SJ, Frakes ET, Giuse NB. Bench to Bedside: Detailing the Catalytic Roles of Fully Integrated Information Scientists. Information Outlook. 2019 Sep-Oct;23(5):14-21.
DesAutels SJ, Zutter MM, Williams AW, Giuse DA, Fox ZE, Youngblood M, Stead WW, Giuse NB. Integrating Evidence to Inform Lab Test Selection into a Knowledge Management Framework.  AMIA Clinical Informatics Conference, Scottsdale, AZ, May 2018.
DesAutels SJ, Fox ZE, Giuse DA, Williams AM, Kou Q, Weitkamp A, Patel NR, Giuse NB. Using Best Practices to Extract, Organize, and Reuse Embedded Decision Support Content Knowledge Rules from Mature Clinical Systems.  AMIA Annual Symposium, Chicago, IL, November 2016.
Giuse NB, Kusnoor SV, Koonce TY, Ryland CR, Walden RR, Naylor HM, Williams AM, Jerome RJ. Strategically aligning a mandala of competencies to advance a transformative vision. J Med Libr Assoc. 2013 Oct;101(4):261-7. doi: 10.3163/1536-5050.104.007. PubMed PMID: 24163597; PubMed Central PMCID: PMC3794681.
Giuse NB, Williams AM, Giuse DA. Integrating best evidence into patient care: a process facilitated by a seamless integration with informatics tools. J Med Libr Assoc. 2010 Jul;98(3):220-2. doi: 10.3163/1536-5050.98.3.009. PubMed PMID: 20648255; PubMed Central PMCID: PMC2901005.