Vice President for Knowledge Management
Professor of Biomedical Informatics
Professor of Medicine
Director, Center for Knowledge Management
Adjunct Professor, Meharry Medical College
Nunzia Bettinsoli Giuse, M.D., FACMI, FMLA, is Professor of Biomedical Informatics and Medicine, Vice President for Knowledge Management at Vanderbilt University Medical Center (VUMC), and Director for the Center for Knowledge Management, and also holds a joint appointment with Meharry Medical College as Adjunct Professor in the Department of Family and Community Medicine. Notable among the many honors she has received are:  Fellow, American College of Medical Informatics, Fellow, Medical Library Association, and more recently, Lifetime Member of Alpha Omega Alpha (AΩA).  Having established herself as a physician-informatician, prolific author, and grant awardee, Dr. Giuse continues to distinguish herself in the world of biomedical information science as a pioneer in innovative thought, programs, and grant-based projects elevating the practice of library science and developing an intersection with the field of knowledge management.
Informatics
Prior to joining Vanderbilt in 1994, Dr. Giuse, as a faculty member in the Section of Medical Informatics at the University of Pittsburgh's Department of Medicine, established herself as an independent researcher in the area of multi-center medical knowledge acquisition strategies. From 1988-1995 she conducted a systematic sequence of investigations of medical knowledge methodologies that represented a significant contribution to the emerging field of medical informatics. Her work is described in a series of publications in the Symposium on Computer Applications in Medical Care Proceedings, Methods of Information in Medicine, Artificial Intelligence in Medicine, and the Journal of the American Medical Informatics Association (JAMIA). While at the University of Pittsburgh, she was Co-Principal Investigator, Project Director, or Principal Investigator on multiple research grants sponsored by the National Institutes of Health/National Library of Medicine (NIH/NLM) and by the Computer Assisted Medical Diagnosis and Therapy Foundation. 
Vanderbilt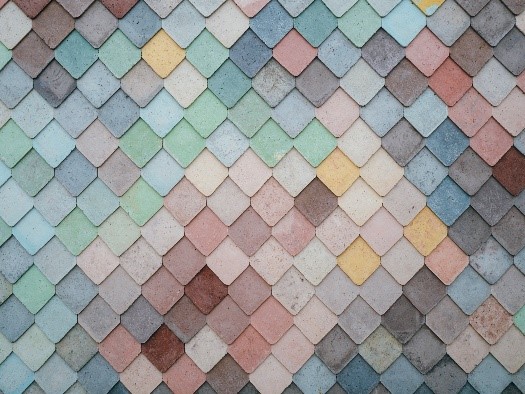 As director of the Eskind Biomedical Library (EBL) from 2007 - 2016, she reengineered the library into a cutting-edge resource through the development of innovative programs and services heretofore not experienced in biomedical libraries. While under the umbrella of the VUMC Informatics Center, Dr. Giuse played a central role in the Center's information outreach activities, developing initiatives that integrated the biomedical library more centrally in VUMC's clinical and research activities.  She oversaw the development and coordination of the medical center's primary portal to electronic information, the EBL Digital Library, which became a prototype for delivering electronic subscription-based content at the point of need. Foundational to all Dr. Giuse's programs is her philosophy of life-long learning and expert skills development in all professionals.  She developed a world-renowned learning paradigm and organized a continuing training and professional development program inclusive of the entire biomedical library staff, pioneering the application of models from the adult learning research literature. To develop and evaluate an educational pathway drawing on the EBL's librarian intern training program, as well as on a partnership with a long-distance degree-granting program, the IMLS funded a three-year grant titled "A Health Sciences Librarian Pre-Professional Integrated Learning Model" (2003-2006), for which Dr. Giuse was the Principal Investigator.  From this time forward, understanding the true value and impact information specialists can have in the clinical and research arenas, Dr. Giuse has championed the evolution of the information specialist/information scientist.   Her reputation as a visionary and change agent in the world of biomedical information science led her to be selected as the editor-in-chief for the Journal of the Medical Library Association from 2006 to 2008. Dr. Giuse's pioneering legacy also extended the idea of actively involving information specialists in VUMC clinical activities, thus initiating the Clinical Informatics Consult Service (CICS) concept at Vanderbilt and gaining international recognition for this work. To evaluate the success of this model, NIH/NLM funded a three-year, RO1 grant, "The Clinical Informationist: Does the Model Work?" (2003-2006), with Dr. Giuse as Principal Investigator. To further investigate the role of the informationist, Dr. Giuse was awarded an 18-month Medical Library Association (MLA) contract in March 2004 to develop a report detailing roles, skills, required education, and practice parameters for individuals acting as Informationists or Information Specialists in Context (ISIC). Dr. Giuse also served as co-investigator on the Vanderbilt Reynolds Geriatrics Education Center (VRGEC) grant, a five-year project funded by the Donald W. Reynold's Foundation (2006-2010) designed to strengthen geriatric education for medical providers; Dr. Giuse oversaw efforts related to the provision of evidence-based information for the Geriatric Education Center's Consult Service.  In addition to the well-recognized clinical informationist program, Dr. Giuse pursues initiatives to integrate information specialist-provided evidence within informatics tools to aid in decision support. Dr. Giuse's vast array of knowledge management initiatives are highlighted in a case study in Price Waterhouse Cooper's (PwC) 2012 publication "Needles in a Haystack:  Seeking Knowledge with Clinical Informatics." 
Since coming to Vanderbilt, Dr. Giuse has continued to receive federal grant awards, serving as Principal Investigator for the NLM-funded grant projects "Integrating Health Science Librarians into Biomedicine" (1995-1996), "AIDS Information Outreach Project" (1995), "Information Access for Public Health Professionals" (1999-2001) and "A Scalable Model to Empower Digital Library Users" (2002-2003). Notably, Dr. Giuse was also an active participant in Vanderbilt's Integrated Advanced Information Management Systems activities (1995-2000) to establish the Informatics Center.
In recognition of her distinguished record of accomplishment and innovative approaches to information science and evidence provision, in 2005, Dr. Giuse was invited by the leadership of the Meharry Medical College (MMC) to assume the role of Acting Director to orchestrate the transformation of the MMC Library from a traditional service model to a leading-edge information center. Dr. Giuse and her team accordingly developed a comprehensive management plan focusing on integrating electronic information resources into MMC's infrastructure, developing staff skills and advanced information services, and showcasing Meharry's rich archival history. To recognize Dr. Giuse's efforts at MMC, Dr. Giuse was awarded MMC's President's Meritorious Service Award (Fall 2007).
Key to the success of Dr. Giuse's programs and projects is her keen ability to stay ahead of the curve and anticipate needs before they are articulated by the community we serve and also her dedication to the ongoing growth and evolution of information science professionals who, given their immersion into knowledge management projects, were retitled Knowledge Management Information Scientists.
Anticipating the rise in importance of personalized and precision medicine in healthcare, Dr. Giuse actively expanded the Knowledge Management team's skills to provide expertise in pharmacogenetics and expert searching and filtering to a variety of teams involved in laboratory test interpretations (e.g., Diagnostic Management Teams), integration of genetic information into the electronic medical record, and personalized cancer decision support (e.g., My Cancer Genome).  Central to the medical center's information outreach efforts both to the VUMC community and beyond, Dr. Giuse developed and supported initiatives that actively integrate information scientists more centrally into VUMC's clinical, research, pharmacogenetic, and patient communication activities. 
Dr. Giuse led the Knowledge Management team's research initiatives in personalized health communication strategies, beginning with the IMLS-funded grant "Using Patient Literacy Levels and Learning Style Preferences to Optimize the Delivery of Health Information," for which she was Principal Investigator.  This two-year project created a model to integrate health literacy and learning style preferences into condition-specific patient health information with outcomes demonstrating this combined approach improves patients' ability to learn and retain knowledge about their conditions. Outcomes from this project informed another IMLS-funded grant, "Using Health Literacy and Learning Styles to Guide Oncology Patients through the Pharmacogenetic Maze of Personalized Medicine," with Dr. Giuse as Principal Investigator.  The project developed a reusable model for delivering complex cancer-related genetic information in consumer-friendly form by adapting clinician-targeted text to appropriate learning styles and health literacy levels for patients.
 
Center for Knowledge Management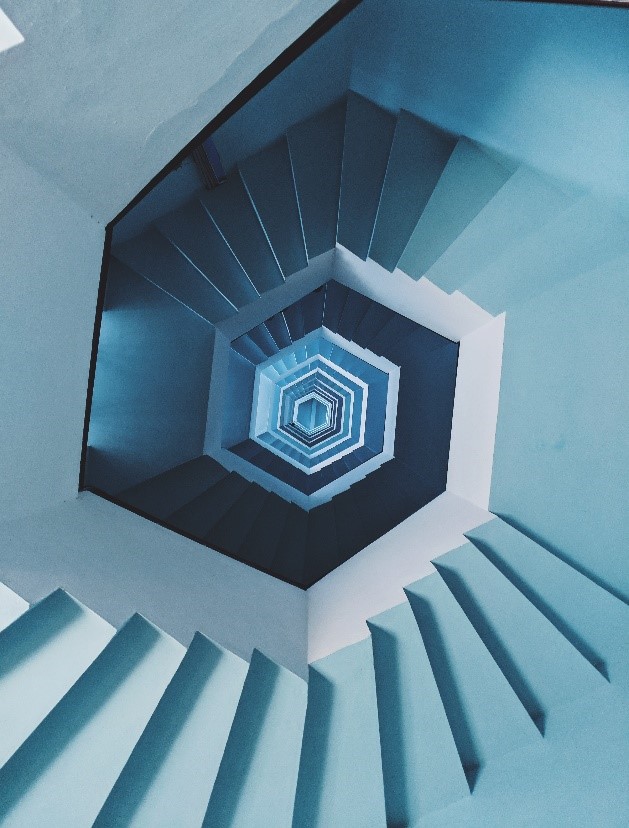 In 2016, in recognition of her accomplishments and impactful integration of knowledge management principles into a variety of areas in the medical center, Dr. Giuse was awarded a VUMC Center status with the formation of the Center for Knowledge Management (CKM).  The CKM's focus is capturing, organizing and sharing knowledge, with particular attention to institutionally-generated knowledge that resides with systems and experts. 
An early representative CKM project was a collaboration on an institutional health informatics initiative to capture local decision support rules residing in legacy systems prior to VUMC's transition to a new electronic health system, eStar. The CKM team worked with HealthIT to understand, extract, and organize clinical decision support content from several clinical systems for reuse within the new system and beyond.  The Clinical Support Knowledge Acquisition and Archival Tool (CS-KAAT), built by CKM, provides an environment for rich metadata describing the rules, enables discovery of linkages between rules, and allows for documentation of supporting evidence (both literature-based and local decisions).
Building on the team's expertise patient literacy and learning styles and experience in developing and evaluating patient-targeted materials CKM has also conducted research addressing the myriad of social and behavioral determinants that impact patient health outcomes. Under Dr. Giuse's leadership, the CKM collaborated with the University of California, San Francisco to evaluate of a panel of measures recommended by a National Academy of Medicine (NAM), formerly the Institute of Medicine, committee for capturing patient data on the social and behavioral determinants of health (SBDs) in the clinical setting.  The NAM committee carefully considered and selected a panel of measures to recommend for clinical use based on their relevance to healthcare, proven validation, and ease of implementation; building upon this work, the CKM performed the necessary evaluation on the feasibility of administering the identified measures as a combined panel. The goal of this important work was to provide a proven measure to allow clinicians to understand and address social and behavioral influences on patient health; the study's results have been published in two papers in the American Journal of Preventive Medicine. Dr. Giuse subsequently led a third research study, in partnership with a local community health center, to investigate the use of a hybrid social determinants of health questionnaire for determining the prevalence of SBD needs in a medically underserved population; outcomes from this research have been published in BMC Public Health. 
Dr. Giuse's accomplishments are celebrated in the National Library of Medicine's exhibit on women in medicine titled "Changing the Face of Medicine." 
Dr. Giuse continues to lead the Center for Knowledge Management in a myriad of original research investigations and collaborations with internal and external partners.